The State of the Wild – April 3-16
It's getting colder! The first mushrooms are starting to pop up, get ready for them. In the meantime grab the last of the lillipillis.
Send an email shop@wildfood.store for pricing. Orders by Tuesday night, delivery Thursday.
Seasonal offerings:

Lemon Myrtle leaves –
Backuosia citridora
Fresh leaves, full of flavour, great for
infusing or as herbs with fish.
50g 600ml punnet
Wild fennel –Foeniculum vulgare
Plenty to offer, sweet and fresh young seeds.
25g 600ml punnet
Sea lettuce – Ulva lactuca
Now available in 150gms punnets, straight from the sea shore.
150g 600ml punnet
Peppercorn berries – Schinus molle
Now available. Floral, spicy, colourful.
Excellent addition to drinks and as a garnish with a strong profile. Delivered in 25g punnets or contact for bulk quantities.
Scurvy weed – Commelina cyanea
Native green, much appreciated as a vegetable in the early days of the colony.
35g 600ml punnet
Farmers friend- Bidens pilosa
Plenty to offer fresh young shoots.
Perfect for that twist on salsa verde.
35g 600ml punnet
Rambling dock – Acetosa sagittata
Plenty to offer fresh young shoots. 25g 600ml punnet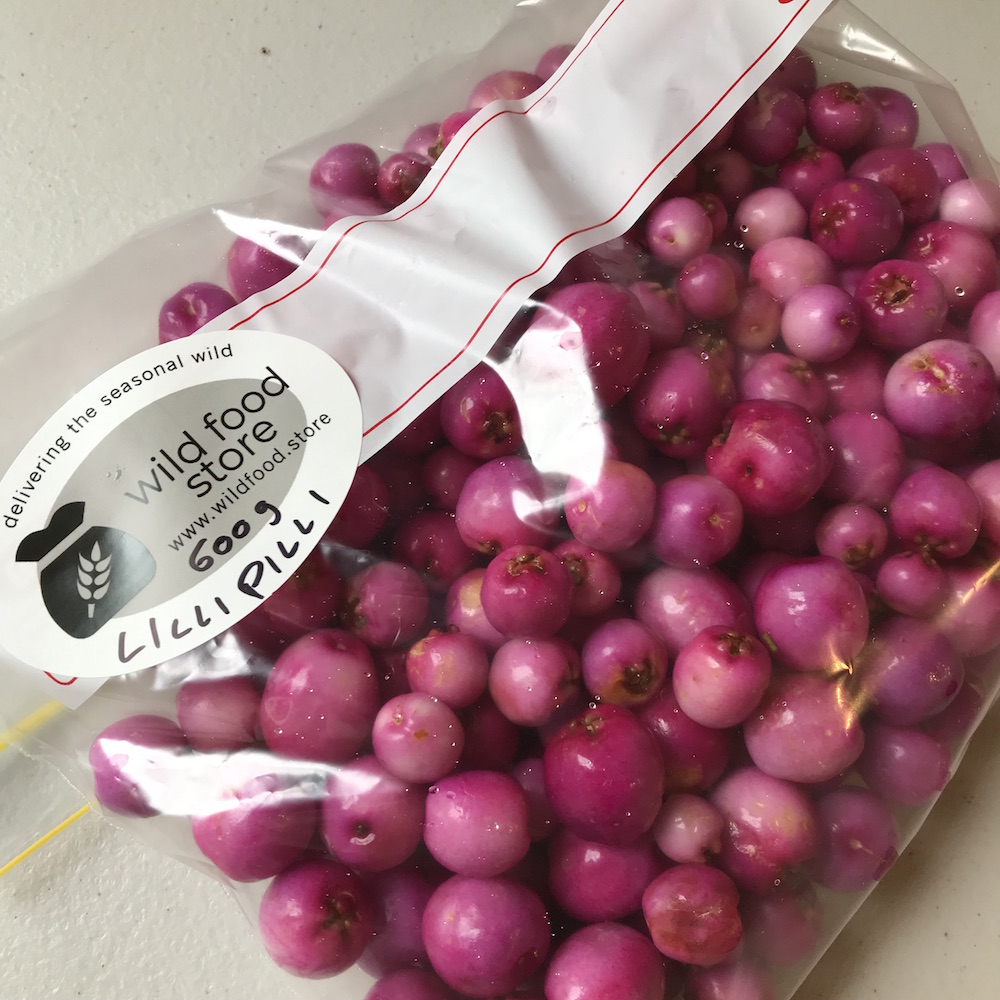 Magenta Liilipilli – Syzygium paniculatum
Due to the recent rain this year magents lillipillies are just amazing, super juicy and plum. I have been delivering bulk quantities to some special custumers and this will be the last chance to get your hands on it.
Available in 200gms punnets or 600gms bags.